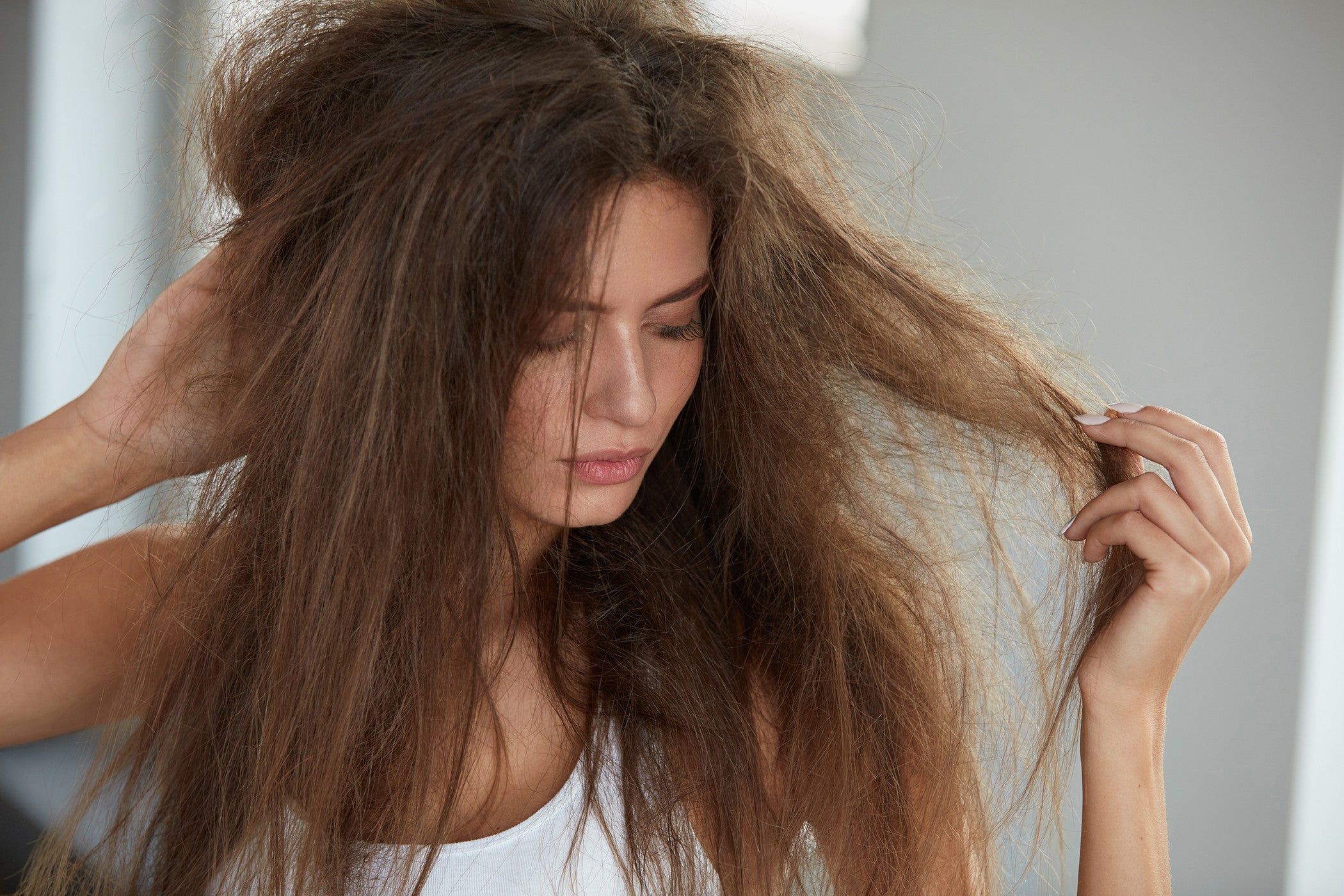 Is your hair dry, damaged, or dull? Do you feel you just can't have a good relationship with it? Then it's time to take a break from your shampoo and conditioner.
What is a shampoo? Shampoo is an abrasive cleaner composed by the same surfactants found in detergents and dish washers. And just as it sounds, it terrible for most types of hair. Human hair consists of mostly keratin proteins, natural lipids, water, trace elements, and pigments. The cuticle, the outermost layer of hair, is the layer that protects hair against the outside environment. The protective properties of the outer cuticle layer critically depends on the presence of natural lipids.
Studies have shown that repeated shampooing begins to strip away layers of the cuticle and removes up to 70-90% of total extractable lipids from hair surface. Trust me, we need these lipids!

It's the oil your scalp produces when you go a few days without cleansing your hair. These lipids consist of all the fatty acids and vitamin goodness that keeps the cuticle scales attached to the hair shaft. In other words, it keeps the cuticle strong so harmful agents don't reach the hair shaft.  Each time you wash your hair with shampoo, little by little, you break down the protection and introduce a myriad of chemicals into your hair shaft.
"But what about conditioner?- you ask. Putting conditioner on after shampooing is all about temporarily smoothing and softening the hair so you won't feel the damage caused by repeated shampooing."

There are no restorative actions happening. In addition, regular conditioners leave build up residue, make your hair dull, dry, shed your hair faster when you don't completely wash it out, and contain harmful chemicals.
What are your options? Try Loba Mane's Hair Cleanser.
All the properties you lose when you wash your hair, Loba Mane's multi-functional Hair Cleanser puts it all back with its unique amino acid cleansing system that effectively cleans, conditions, and nourishes your hair. Thanks to special ingredients indigenous to the Amazon, Loba Mane's Hair Cleanser replenishes and restores natural lipids of hair, while sealing in color. Powerful anti-oxidants act as a solar filter and anti-aging botanical reverse the effects of long term heat styling, chemical processing and sun damage, while nourishing your hair from the inside-out. If you desire a long lasting hair color, use Loba Mane's Hair Cleanser with confidence, as it will lock-in the color dye for a vibrant mane. But wait there's more! It's also completely NATURAL, uses CERTIFIED ORGANIC ingredients, and is GLUTEN FREE and VEGAN! It's completely free of sulfates, parabens, silicones, quaternary ammonium salts, and any harsh chemicals.
If you feel you need extra conditioning, Loba Mane's Transformative Hair Mask will do the magic. Apply it on your wet hair, leave it for at least 3 min, then rinse. By now your hair should feel healthy, soft, and vibrant with our Transformative Clean & Deep Condition Duo.  
So, what do you say? Are you ready to break up with your shampoos and conditioners and start putting life back into your hair? I know I am.
Comments (0)